Forensic Engineering Failure Analysis Specialists & Expert Witness

For over 30 years, Gilmore Engineers Pty Ltd has been a leader in forensic engineering including the investigation and analysis of accidents and failures. We are one of only a few mechanical engineering consultancy groups in the world specialising in failure analysis. We provide services to the legal profession: corporations, insurers and individuals. Typical failures include machinery or system failures resulting in property damage, personal injury or loss of life.
Specific services include acting as an expert witness in a Court of Law; analysis and redesign of failed components; experimental testing; design auditing; Finite Element Analysis (FEA), eg material stress analysis; Computational Fluid Dynamics (CFD); material testing; corrosion analysis; fire investigations and the auditing of safety standards.
Further services include the analysis of motor vehicle accidents to establish the probable cause; forensic analysis to assist with criminal investigations such as arson and murder; Intellectual Property defence support (copyright and patents); product liability reviews and experimental testing.
Expert Engineering Opinion with a comprehensive report
Over 1500 Expert Witness Reports have been prepared over the past 30 plus years.
Motor vehicle accident analysis and reconstruction, of incidents involving a single vehicle or multiple vehicles, including passenger cars, prime movers and trailers, trucks, motorcycles, marine vessels or buses.
Pre-incident speed analysis
Head-on impacts
Vehicle rollover
Skidmark analysis
Headlight and tail light on/off analysis
Pedestrian impacts
Determination of seat belt use
Stopping distances calculation
Position of vehicle pre-impact
Motorcycle and Bicycle impacts
Tyre, suspension, brakes, steering and other component failures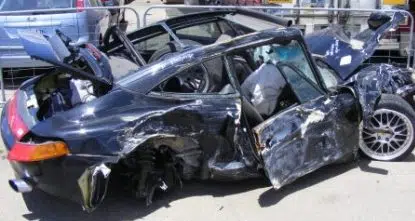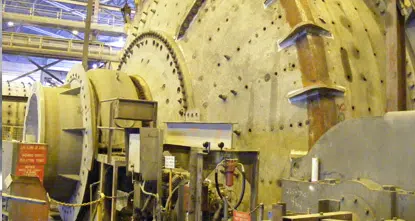 Inspection and root cause analysis of significant machinery failures and cracking.
Large engines: trucks, plant, marine vessel
SAG mills: cracks, bearing failures, design audits
Drill rigs
Rock hammers
Conveyors
Haul trucks
Excavators
Cranes & Elevating Work Platforms
Cranes, Elevating Work Platforms (EWP) and lifting equipment failures and root cause analysis. 
Crane dropping load
Mobile crane crashes
Crane collapse
Injuries and fatalities
Operator error
EWP collapse
Failing from EWP bucket
Lifting equipment failures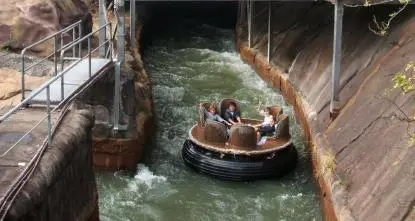 Occupational health & safety, a system of work assessments and investigation and analysis of injuries and fatalities from; 
Workplace incidents
Cumulative trauma disorders
Slip & falls
Crushing impacts
Amusement rides
Ergonomics
Noise and vibration effects
Ladder failures
Swimming injuries
Review and assessment of IP claim, including patent and copyright disputes. 
Fish harvesting machine patent
Industrial conveyor belt system
Heavy haul trailer design copyright
Heavy vehicle suspension performance patent
Building product patent infringement
Sunshade and umbrella patents
Playground products
Engineering comparisons of technology
Vehicle equipment patents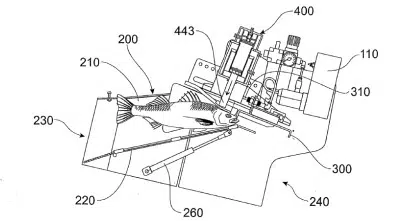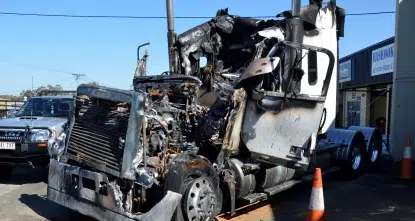 Building, machinery and motor vehicle fires & explosions. Analysis and ignition source identification.
Crane engine fire
Gas well explosion
Excavator fire
Underground mine explosion
Hotel/backpacker fire
Car engine fire
Arson investigations
Consumer and industrial product analysis, testing and assessment of compliance with standards.
Swimming pool heating system
Industrial steam boiler
Furniture failures
Angle grinder
Drills and drill presses
Ladder failures
Kitchen appliances
Curling iron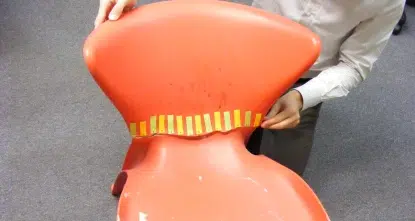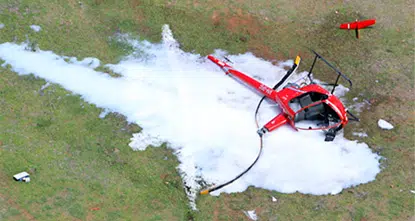 Helicopter and Aeroplane accident reconstruction and analysis of component failures.
Helicopter bearing failure
Aeroplane engine failure
Helicopter drive train failure
Let our experience be your guide